Now that Dakota Johnson has wrapped up filming for her upcoming Sony Marvel movie, Madame Web, she has more time for other activities, such as supporting her friend and regular colleague Luca Guadagnino at the 2023 Sundance Film Festival. On opening night of the Festival on Thursday, the actress appeared on the red carpet to present the filmmaker with the International Icon Award. Of course, she did so in style.
Johnson decided to switch up her normal Gucci look for the evening and opted for a full denim look thanks to Magda Butrym. She wore three denim pieces, so calling her outfit a Canadian tuxedo wouldn't do it credit. The actress wore a matching corset made of denim over a pair of baggy, pleated jeans. She then completed the look with a double-breasted denim trench in the same dark colour. The outfit was finished off with plain black pointed-toe heels and a Jessica McCormack diamond necklace, yet it still has an oddball feel to it. Johnson appeared on the red carpet with Guadagnino, who also chose to wear Prada rather than his regular Loewe, trading in his signature designer for something fresh.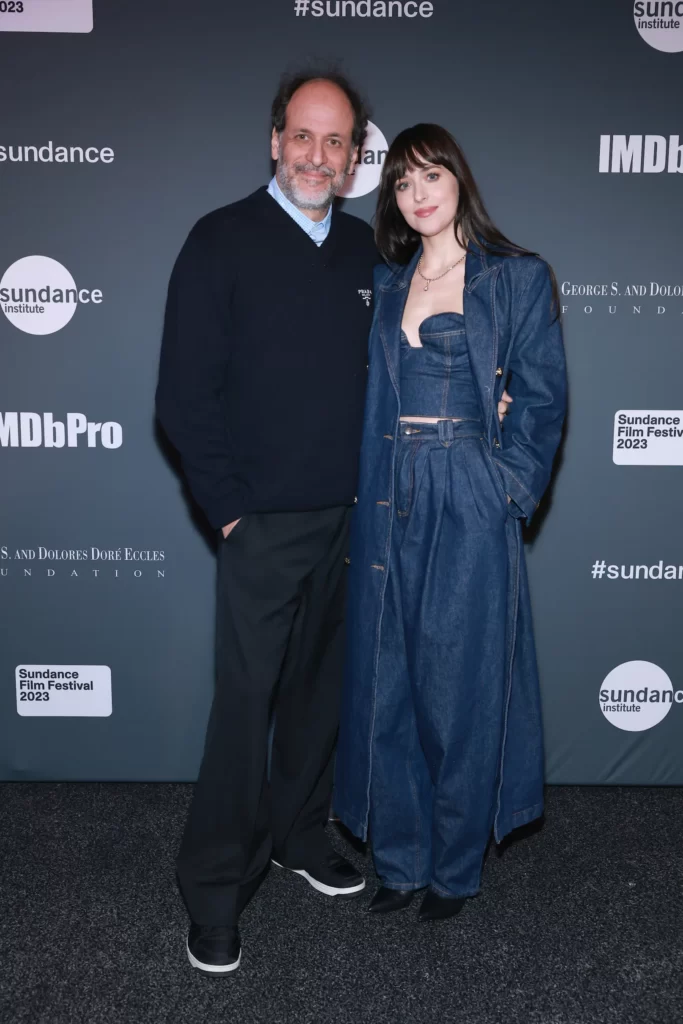 When Johnson walked the stage to present Guadagnino with the award later that night, she did so without her coat. She gave her sharp humour a chance to shine there. Johnson, who collaborated with Guadagnino on his movies A Bigger Splash and Suspiria, remembered one of the director's earlier works that had its world debut at Sundance. "A picture that is specifically distinguished by Luca's trademark style to storytelling was seen by audiences here at Sundance in 2017," she remarked. "Call Me By Your Name's vision and aesthetic. Sadly, I wasn't in that one. Johnson continued, "Guadagnino had wanted me to play the role of the peach in the movie, but my schedule wouldn't allow it." But thank God," the actress added. "Because then I would've been another woman that Armie Hammer tried to eat," the speaker said.
Johnson was alluding to the scene in the movie where Timothée Chalamet's Elio urinates on a peach before Hammer's Oliver discovers it and tries to eat it. The actress was also making fun of the issue surrounding Hammer, which includes alleged DMs to women like one in which he claimed to be "100% a cannibal."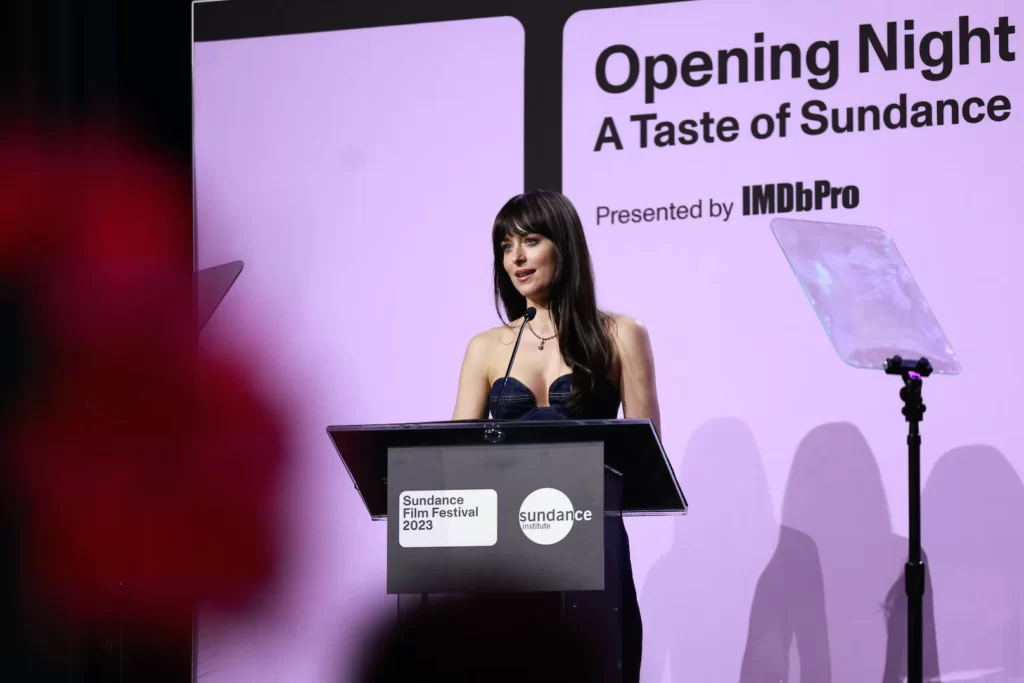 Johnson remarked, "Luca hasn't ceased leading us to interesting places. It's been five years since that movie premiered here. Who knew cannibalism was so common? Of course, Guadagnino's most recent movie, Bones and All, also addresses the contentious subject by presenting the tale of two young people who fell in love while simultaneously having to deal with their cannibalistic urges. Guadagnino made a comment about the relationship between Hammer and his new film's theme earlier in the movie's advertising cycle. Guadagnino was taken aback by the public's confusion of the two when the charges against Hammer first surfaced in the same month that Bones and All was originally publicised.
The connection, he admitted, "didn't dawn on me." "After that, when I started to hear about some of these innuendos on social media, I realised this." He clarified that the movie is based on a book released in 2015. "Social media is the only place where there are links to anything else, and I don't use it. This type of digital muckraking has nothing to do with our desire to make this movie, thus it should be dismissed with a shrug. I would rather discuss about what the movie is trying to communicate than unrelated topics. He probably should have told Johnson that.