The Duchess of Cambridge, also known as Princess Kate, stepped out in a business casual outfit during a recent public appearance. She wore a sleek cream blazer and pants, pairing it with a simple white top and nude heels. The outfit was a departure from her usual more formal ensembles, and it was a refreshing change to see her in a more relaxed and modern look.
The occasion was the launch of the Business Taskforce, a new initiative aimed at supporting children and their ecosystems in their early years. The Princess of Wales is leading the charge on this important work, which seeks to transform the way society prioritizes and supports children during their formative years.
The Business Taskforce brings together leaders from various industries, including finance, healthcare, and technology, to find innovative ways to support young children and their families. The group will work on developing strategies to address issues like child poverty, access to quality healthcare and education, and the impact of climate change on children's health and well-being.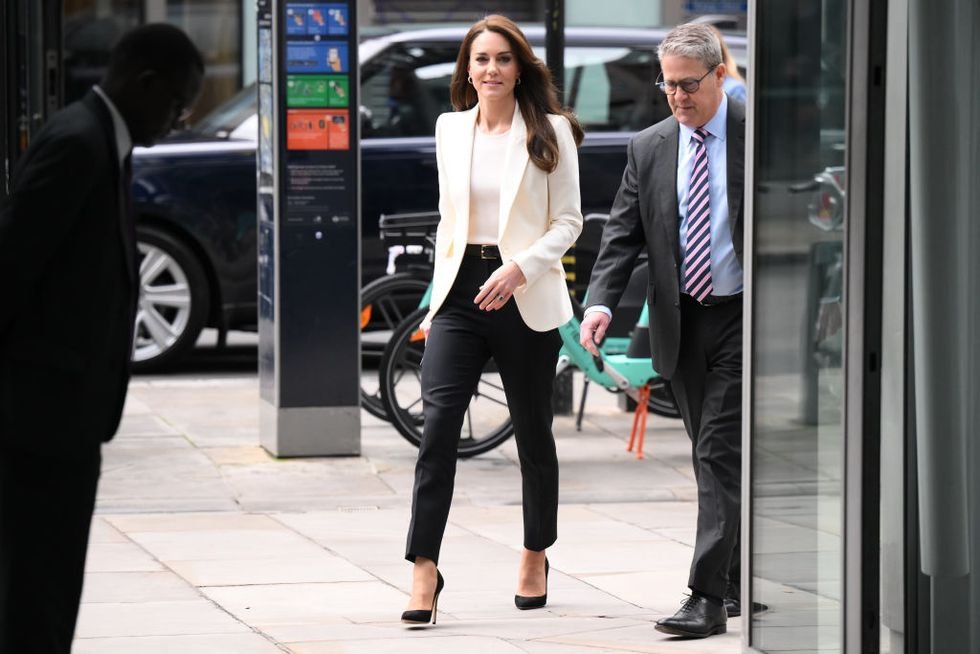 The launch event was held at a children's center in London, where the Duchess of Cambridge had the opportunity to speak with parents and caregivers about their experiences raising young children. She emphasized the importance of investing in children during their earliest years, saying, "What happens in our earliest years really matters for life outcomes."
The Duchess of Cambridge has long been a champion of children's issues, and her involvement in the Business Taskforce underscores her commitment to making a positive impact in this area. Her decision to dress in business casual attire for the occasion also highlights her versatility as a fashion icon, showing that she can pull off a more relaxed look just as effortlessly as she can rock a formal gown.
As the Business Taskforce gets to work on its important mission, it's clear that the Duchess of Cambridge will be a key player in shaping the future of children's health and well-being. Her dedication to this cause is an inspiration to many, and her style choices continue to capture the attention of fans around the world.