Anne Hathaway is known for her bold fashion and beauty choices, and her latest manicure is no exception. The actress recently debuted a completely see-through "alien" French manicure that has caught the attention of her fans.
The unique manicure was created by Hathaway's go-to nail artist, Tom Bachik, who used medium-length stiletto nail tips from Aprés Nail. To achieve the otherworldly effect, Bachik painted only the nail beds with a pearlescent polish, leaving the very tops of the translucent nails bare.
The end result is a simple yet eye-catching French manicure that adds a touch of sparkle to Hathaway's look without overwhelming it. The see-through nails give a futuristic vibe that is perfect for the actress's edgy style.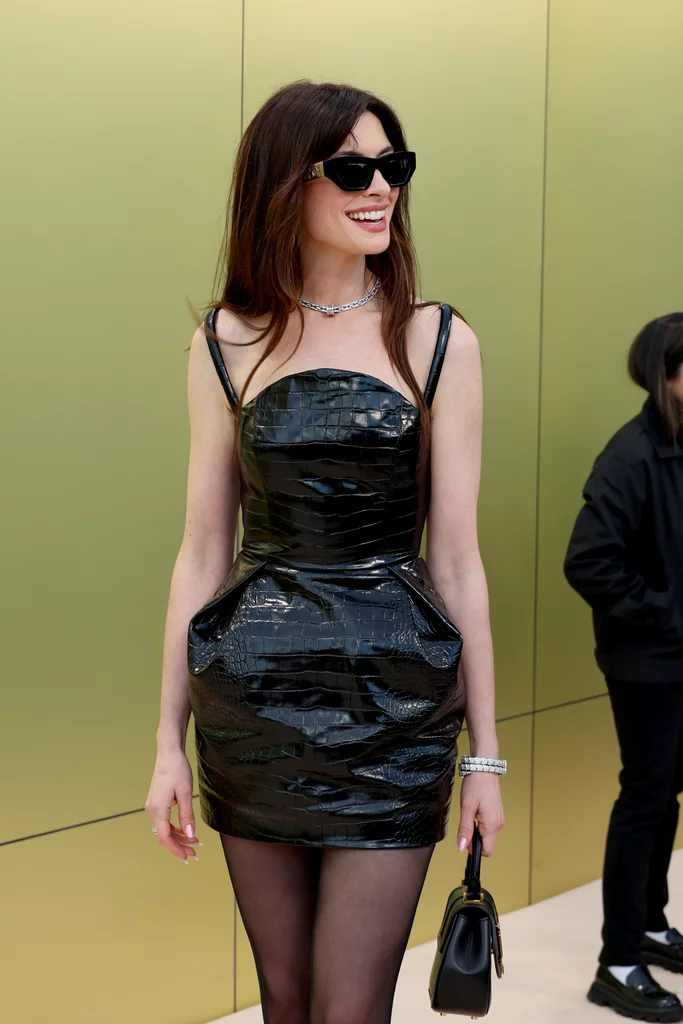 Hathaway's "alien" French manicure is the latest twist on a classic nail trend that has been around for decades. The French manicure is a timeless look that is characterized by painting the tips of the nails with a white or beige polish, while leaving the base of the nail bare or painted with a sheer or light color.
Bachik's take on the French manicure, however, is completely unique and unexpected. By using a pearlescent polish and leaving the nails see-through, he has created a manicure that is both modern and ethereal.
The "alien" French manicure is a perfect example of how beauty trends can be updated and reimagined to fit current styles and aesthetics. Hathaway's bold choice to wear the see-through nails is sure to inspire many to try the trend for themselves.
Overall, Anne Hathaway's "alien" French manicure is a creative and unexpected twist on a classic beauty trend. The see-through nails add a futuristic touch to the actress's look, and are a perfect example of how a simple tweak can make a big impact.